Call Block Service Mobilink Warid Ufone Telenor Zong
Call Block Service Mobilink Warid Ufone Telenor Zong
Ab App Asaani Se Woh Tamam Number Block Kar Sakte Hen Jo Ap Pasand Nahi Karty Yah Jo Number Apko Tang Karte Hen Call Or Sms kar Ke.
Mobilink Warid Ufone Telenor Zong Tamam Number Ki Call Block Service K Barey Apko Neachy Bataya Jaye Gaa,
Call Block Service Mobilink Warid Ufone Telenor Zong
How To Activate Call Block Service Mobilink Jazz
Mobilink Jazz Sey Abb App Apne Naa-pasenda Number kay Call SMS Block Karen Woh Bhe Bilkul Asaan Tareeqay Sey Jou Number Ap ko Tang Karty Hein Unn Sey Chutkara Hasil Karen Or Apni Zindage Mein Sakoon Layen…
Simply Dial 420 From Your No.
Charges Of Rs.2 tax/min & Daily Rs.0.50 tax Apply.
How To Activate Call Block Service Warid
Warid K Woh Tamam Number Jo Apko Pasand Nahi Hain Un Ko Block Karen Woh Bhi Bilkul Asaani Sey,
Just Type BlocK Numbr Send to 430
How To Activate Call Block Service Ufone
Ufone Se Abb App Apne Na-pasenda Number k Call SMS Block Karen Jo Number Apko Tang Karty Hen Unn Se Azaadi Hasil Karen Or Apni Zindage Mein Chain Sakoon Layen…
How To Activate Ufone Calls Block Service
Simply Dial 420
How To Activate Call Block Service Telenor
Telenor K Woh Tamam Number Jo Apko Pasand Nahi Hain Un Ko Block Karen Woh Bhi Bilkul Asaani Sey,
Just Dial *345*8*5*1
Call Block Service Mobilink Warid Ufone Telenor Zong
How To Activate Call Block Service Zong
ZONG Se Abb App Apne Na-pasenda Number k Call SMS Block Karen Woh Bhi Bilkul Asaan Tareeqy Se Jo Number Apko Tang Karty Hen Unn Se Chutkara Hasil Karen
Zong Number BlocK Kay Liye Just Dial 9211
Another Option
Call Block Service Mobilink Warid Ufone Telenor Zong
Zong Block Service just dial
*21*9230622#
UnBlock Service Just Dial
##21#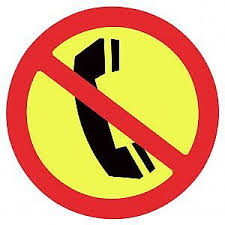 Comments
comments